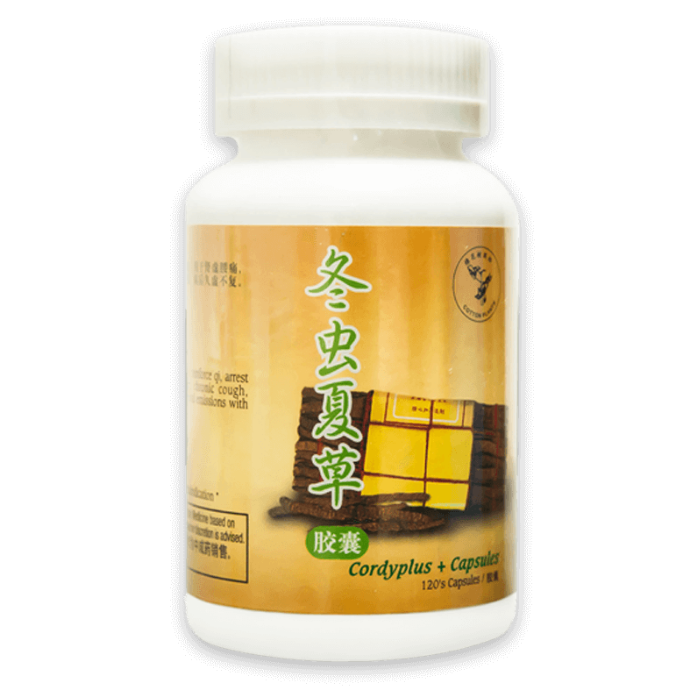 120's 冬虫夏草胶囊 Cordyplus + Capsules
---

---
---
Share this product:
益肾补阳,补肺平喘,止血化痰。用于肾虚腰痛,腿软遗精,肺肾两虚之久咳虚喘及病后久虚不复。
To tonify the lung and the kidney, reinforce qi, arrest bleeding and dissolve phlegm. Chronic cough, hemoptysis in phthisis and seminal emissions with aching of loins and knees. 
Each 420mg capsule contains raw herbs as below:
冬虫夏草菌粉 Cordyceps Mycellia……….420.00mg
每日服2-3次,每次2粒 。
Take 2 capsules, 2-3 times daily.
无已知禁忌症及副作用。
No known side effect and contraindication.