Beauty Supplements Singapore
Beauty supplements in Singapore are specially formulated with a blend of nutrients, vitamins, minerals, antioxidants, and other beneficial ingredients that promote healthy and glowing skin. These supplements work from the inside out, nourishing your body with essential elements to support optimal skin health and beauty. At Yi Shi Yuan, we offer a range of high-quality beauty supplements in Singapore. Our products are carefully crafted using scientifically researched ingredients to provide effective support for your beauty goals. Each supplement is designed to address specific beauty concerns, such as improving skin hydration, reducing the appearance of wrinkles, strengthening hair and nails, and promoting a youthful complexion. By incorporating beauty supplements into your daily routine, you can take proactive steps towards achieving your desired beauty results. These supplements can help boost collagen production, enhance skin elasticity, protect against oxidative damage, and promote overall skin health. In Singapore, we are committed to delivering beauty supplements that meet the highest quality standards. Our products undergo rigorous testing to ensure safety, purity, and effectiveness. We understand the importance of providing you with the best possible supplements to enhance your natural beauty. Invest in your beauty today with premium beauty supplements in Singapore. Experience the benefits of radiant and healthy-looking skin, strong and lustrous hair, and resilient nails. Trust in our quality products to support your beauty goals and help you embrace your natural glow. Unlock your true beauty with beauty supplements in Singapore. Embrace the power of nourishment from within and enhance your natural radiance and confidence.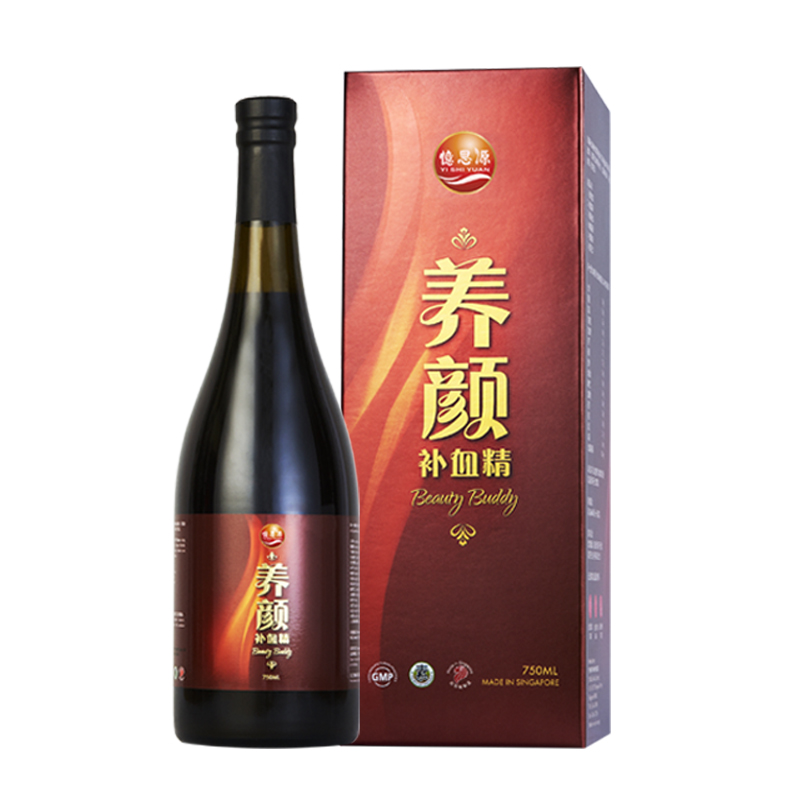 750ml 养颜补血精 Beauty Buddy
---
---
---
Share this product:
Product Descriptions
产品简介
Yi Shi Yuan NMN Capsules is made with pure and clinically proven NMN under strict GMP standards. It delivers the optimum levels of NAD+ in the body, thereby slowing down the adverse effects caused by cellular aging. Yi Shi Yuan NMN is the one to let you be embraced with full of youthful energy and wellness from the inside out.
憶思源NMN焕新胶囊,采用经过临床证实的纯正NMN,按照严谨的GMP标准生产,能有效帮助人体内的NAD+回升至巅峰水平,从而减缓因细胞衰老所带来的不良影响,让您由内而外充满青春活力,拥抱健康!
每粒胶囊含有300毫克NMN(≥99%)
Each capsule contains 300mg NMN (≥99%)
改善健康,延缓衰老
增强免疫力
提高 NAD+ 水平,增強 DNA 修复
促进细胞再生和细胞活力
支持能量产生和耐力
优化新陈代谢功能
Suitable for
适用于
睡眠质量差,身体虚弱的银发族
想要保持年轻容貌的女士们
过度操劳的上班族和学生
想要促进身体发育的青少年
患有慢性疾病如糖尿病、高血压、高血脂的人群
Recommended Dosage
保健服法
Take 2 capsules daily in the morning with warm water.
每天早上服用2粒,温水送服。
Storage Directions
保存方法
Store in a cool dry place. Keep out of reach of children.
存放于阴凉干燥处。请置于儿童不能触及之处。
Packing Size
300mg x 60 capsules
300 毫克 x 60 胶囊