Yi Shi Yuan was established in 1983.

Yi Shi Yuan is a leading Traditional Chinese Medicine (TCM) and health care company that has devoted itself to the R&D, manufacturing, wholesale and retail of proprietary Chinese medicines and healthcare products. Yi Shi Yuan has also developed overseas collaborative projects.

Yi Shi Yuan has grown over the years, with a long-term vision of becoming a high quality and reputable Chinese medicine manufacturer in Singapore.
Yi Shi Yuan was founded by Mr Teo Hong Boo, who is also a veteran TCM practitioner.
Mr Teo Hong Boo's mother has died of breast cancer at a tender age of 43.
As a young boy, Mr Teo Hong Boo felt helpless in the face of his mother's death and decided to turn his grief into a strength, and began to study about medicine.
Since then, he was determined to learn medicine to help others, and this is the reason why he has been engaged in the field of TCM all his life.
The real entry into the pharmaceutical industry began when Mr Teo and his wife were running a home massage business.
They met a client who was suffering from breast cancer. Mr Teo saw a resemblance to his mother, and decided to use his knowledge to treat this patient.
This was the first step to how Mr Teo started his pharmaceutical journey.
After unremitting efforts and attempts, he succeeded in creating the first product of Yi Si Yuan – 900KYB Plus Essence (formerly known as Kang Yan Bao).
.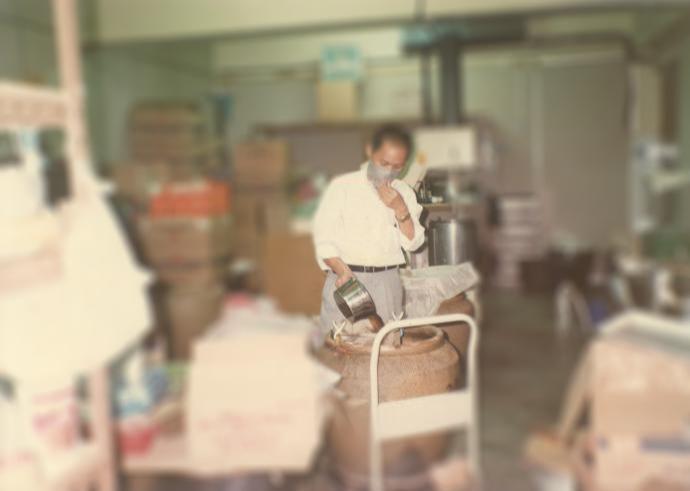 900KYB Plus Essence 
(formerly known as Kang Yan Bao)
 (Picture on the left was taken in March 1992)
This is Yi Shi Yuan's exclusive recipe, developed by Mr Teo Hong Boo.

Back in the early days, technology was not as well developed and everything from the brewing to packaging was done by hand, in limited production numbers.
The brewing of medicine was also done at home.
As the name implies, "Kang Yan Bao" have a very good anti-inflammatory effect, many patients attest to the good curative effects after taking them. Through word of mouth, the demand for YKB began to increase and soon exceeded the supply, prompting Mr Teo Hong Boo to expand the production room and increase the production quantity. That led to the birth of Yi Shi Yuan's first factory. 
In 1991, Mr Teo Hong Boo rented a small factory in Jurong and started to manufacture pharmaceuticals and also set up his clinic in the factory. From there, he started to develop and produce a wide range of products.

Everything was developing smoothly up to that point, and the factory was slowly expanding. At that time, the employees were all of Mr Teo's family members. His wife and children were all dedicated to assist his father in developing Yi Shi Yuan.
In 1997, the Singapore's Ministry of Health introduced some new policies. In order to obtain the GMP (Good Manufacturing Practice) certification, Yi Shi Yuan had to relocate their factory. Mr Teo Hong Boo even mortgaged his property to raise funds for the expansion of Yi Shi Yuan, to continue to grow the brand, with the aim to help more people. Through grit and determination, not only was he able to produce his own pharmaceutical products, but he was also able to start providing a range of OEM services for major corporate brands.
The process of obtaining GMP certification was also arduous.
A complete set of standard operating procedures (SOPs) detailing the full range of processes, had to be submitted to the authorities – from production line to material selection, pharmaceutical, packaging, storage and delivery. It was crucial to ensure that no details were overlooked. All the documentations were prepared by the company itself, without any references to be made to.
Ultimately, Yi Shi Yuan was able to obtain the GMP certification. Yi Shi Yuan also became the first certified and approved pharmaceutical factory in Singapore, a pride of Yi Shi Yuan!
To date, the GMP continues to conduct inspection at the factory every 2 to 3 years, to ensure that the production line is maintained at a high standard.
In 2000, Mr Teo Hong Boo began to raise funds again, to expand the factory.
In order to provide a better production environment and to continue to expand the business, Mr Teo Hong Boo took a leap and purchased a pharmaceutical factory located in Bukit Batok, which is the location of the Yi Shi Yuan's Pharmaceuticals factory today.
Due to limited resources for renovation back then, some machines from the old factory were dismantled and shifted to the new factory. The whole family helped with the renovations, and even had to draw the renovation designs themselves.
With the concerted efforts from the whole family, Yi Shi Yuan is growing steadily!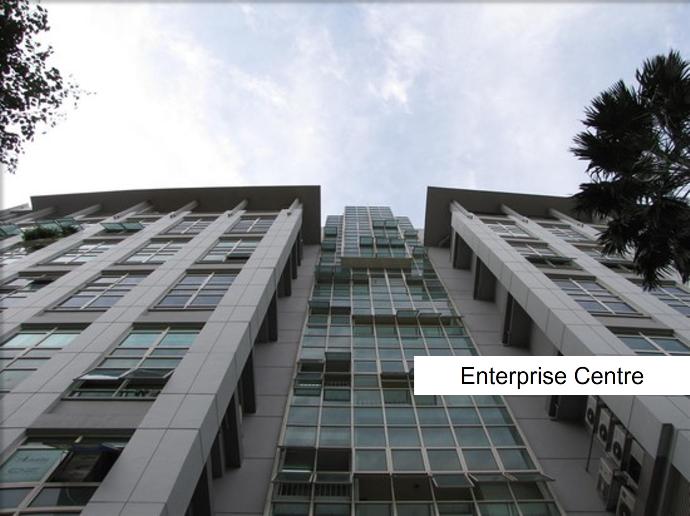 Running a business is inevitably a challenge, and a crisis hit Yi Shi Yuan again!
From 2001 to 2005, in the face of vicious competition from low-priced imported medicine mixtures, the turnover of pharmaceutical companies suffered a significant setback.
Yi Shi Yuan maintains a 100% Made in Singapore policy, and purchases from local suppliers, from the raw herbs to the packaging materials. This led to much higher costs as compared to lower prices of the imported medicine mixtures.
After obtaining the GMP certification, several production operations also had to strictly comply with government requirements, which also led to increased costs.
Faced with a double whammy, the situation of the pharmaceutical company was precarious. With little profits left after paying employees, Mr Teo Hong Boo's family was worried that they would eventually be wound up.
However, they stuck to their original intentions, and all the staff in the company persevered on and survived the crisis together! Mr Teo Hong Boo's belief: "If you want to succeed, you must persevere in the face of difficulties, to figure a way out of an impasse!"
God helps those who help themselves. In 2007, the government banned the import of drugs without a Free Sales Certificate into Singapore. Yi Shi Yuan's business was back on track again.
Yi Shi Yuan has upheld strict quality standards throughout the years and is now supplying medicines to more than 100 TCM clinics, herbal stores, charitable organizations and TCM hospitals. Many brand companies have also appointed Yi Shi Yuan as their manufacturer, producing over 400 different types of medicines.

Mr Teo's son has taken over the rein for Yi Shi Yuan's
Today, Yi Shi Yuan has been handed over to Mr Teo's youngest son, Mr Teo Choon Kiat.Under the influence of his father's personal efforts to build the TCM brand, two of Mr Teo's children are also registered TCM practitioners in Singapore. His second daughter, Dr Teo Hwee Chin, has also set up her own clinic (Si En Tcm Medical Clinic Pte Ltd) .

Mr Teo Choon Kiat, on the other hand, continues to see patients at the Teo Hong Boo Chinese Physician shop.
Mr Teo Choon Kiat is a Master's degree holder from the Beijing University of Chinese Medicine, and is also the President of The Medicine Manufacturing Association of Singapore.
Despite his busy schedule overseeing the daily business of the pharmaceutical company, Mr Teo Choon Kiat still insists on seeing patients every week.
He said that his purpose of studying TCM, is to apply what he has learned and to treat patients; thus, he will not give up his original intentions.
Moreover, by personally treating patients and prescribing medicine, he can better understand the market demands, which is helpful to pharmaceutical companies in the development of drugs.
Now, Yi Shi Yuan has also started to develop overseas, hoping that more people can get to know this brand, that is 100% Made in Singapore!
We hope that more people will get to know this 100% Made in Singapore brand.
The hard work and efforts throughout the years, have gradually paid off. At the same time, we are also constantly reminded, not to forget our original intentions – Yi Shi Yuan, to conscientiously produce quality medicine! We will continue to build on our achievements and bring the company to greater heights !